Print, outdoor, collateral, digital – I've had the opportunity to work
on it all, always with the same attention and dedication to detail.
Click on any image to enlarge.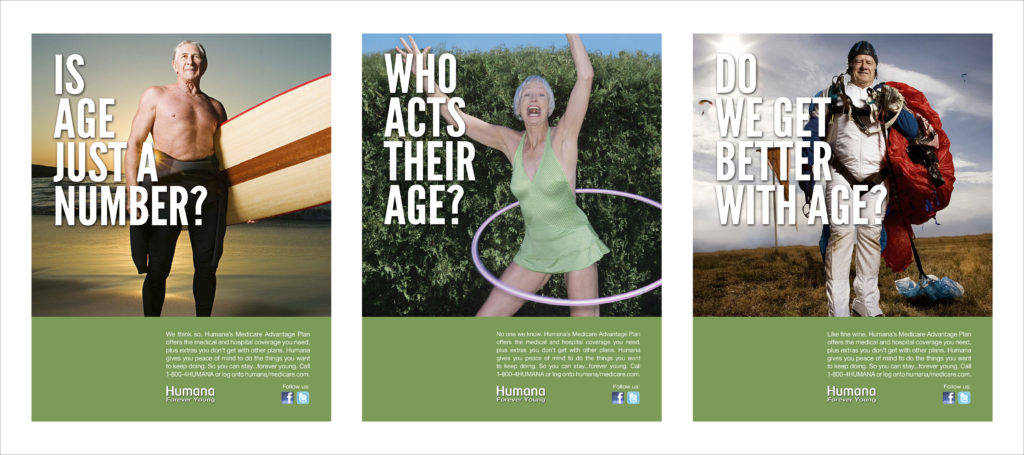 HUMANA
Objective: Increase awareness for Humana Medicare Advantage Plan.
Target: 65 plus.
Promise: With Humana you get the peace of mind to do the things
you want to keep doing. So you can stay…Forever Young.
Reason Why: With different packages available,
Humana affords you the medical and hospital coverage
you need. With extras others don't give you.
Tag Line:"Forever Young"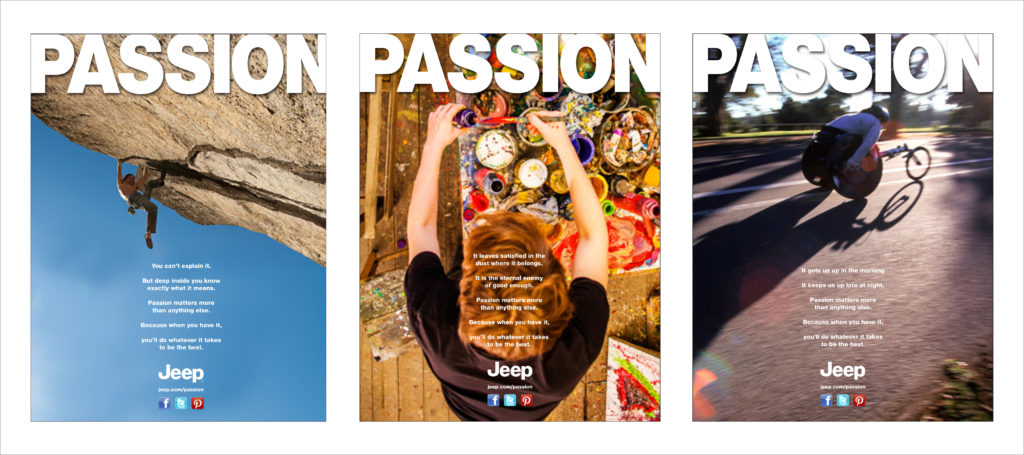 JEEP
Objective: Create an internal campaign that creates a positive approach for Jeep.
Target: Jeep employees.
Promise: We do whatever it takes to be the very best.
Reason Why: At Jeep, our passion is unparalleled.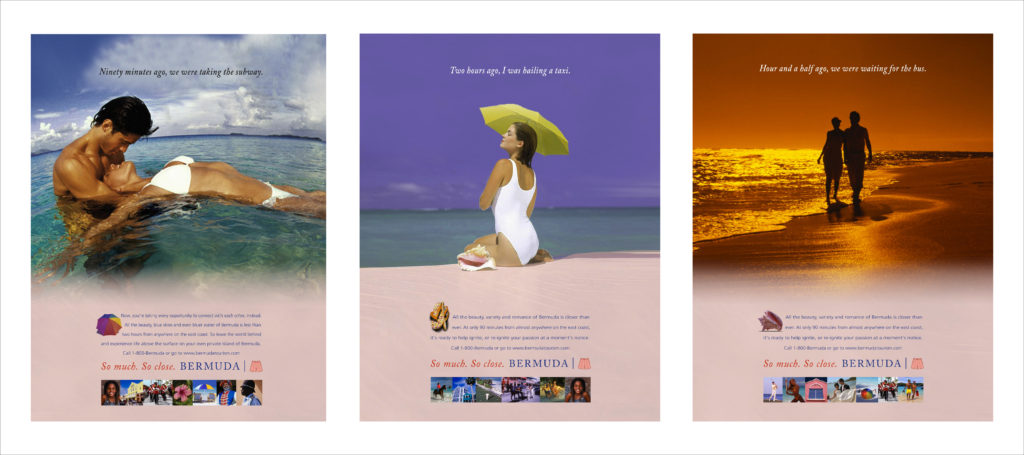 BERMUDA TOURISM
Objective: Increase awareness in the Northeast to come visit the island of Bermuda.
Target: 30-55
Promise: Enjoy an unparalleled island experience with so much to do and so close to home.
Reason Why: In under two hours, Bermuda's picturesque culture and environment
create a unique romantic island getaway.
Tagline: "So Much. So Close."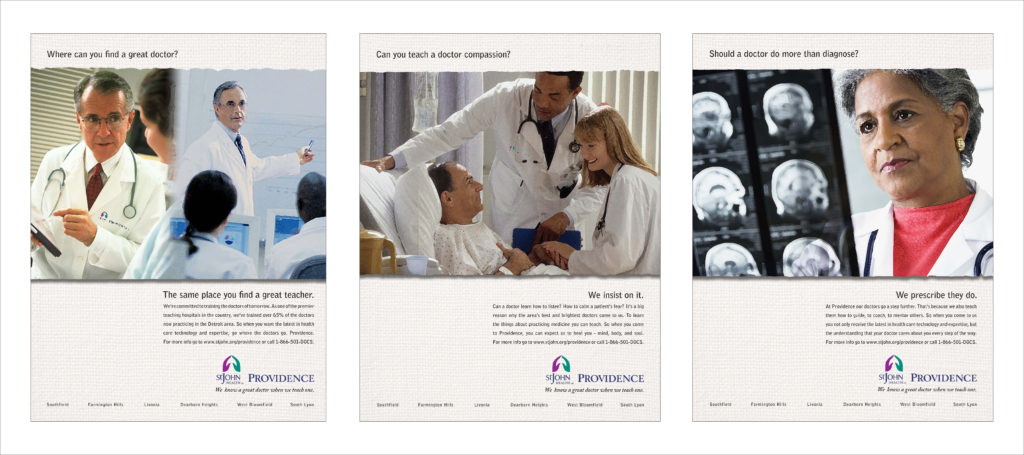 ST. JOHN/PROVIDENCE HOSPITALS
Objective: Increase awareness for St. John/Providence Hospitals in greater Detroit, MI.
Target: 30 plus.
Promise: When you come to St. John Health/Providence, you can expect us
to heal you: mind, body, and soul.
Reason Why: We've trained over 65% of the doctors doctors in Detroit.
Tagline: "We know a great doctor when we teach one."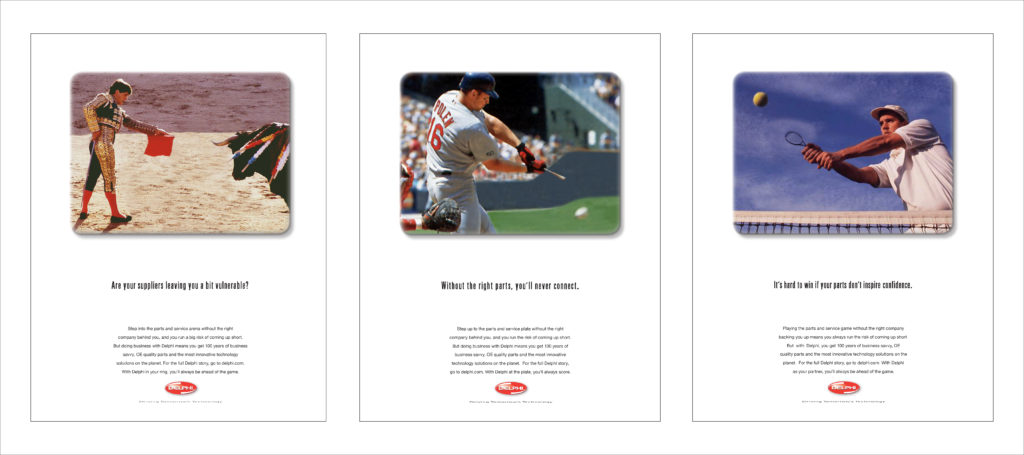 Delphi
Objective: Increase awareness for Delphi's parts and services.
Target: B2B.
Promise: Whether it's about parts or service, with Delphi in your corner
you'll never come up short.
Reason Why: Doing business with Delphi means you get 100 years of business savvy,
OE quality parts, and the most innovative technology on the planet.
Tagline: "Driving Tomorrow's Technology."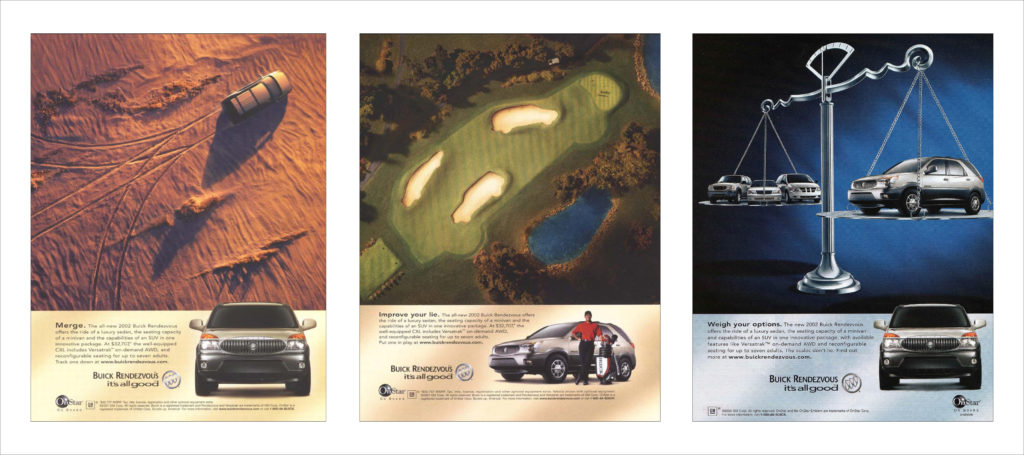 BUICK RENDEZVOUS
Objective: Create awareness for the Buick Rendezvous.
Target: 35 – 45
Promise: Experience the crossover ride of three different vehicles
in one innovative package.
Reason Why: The Buick Rendezvous offers the ride of a luxury sedan,
the seating capacity of a minivan and the capabilities of an SUV.
Tagline: "It's all good."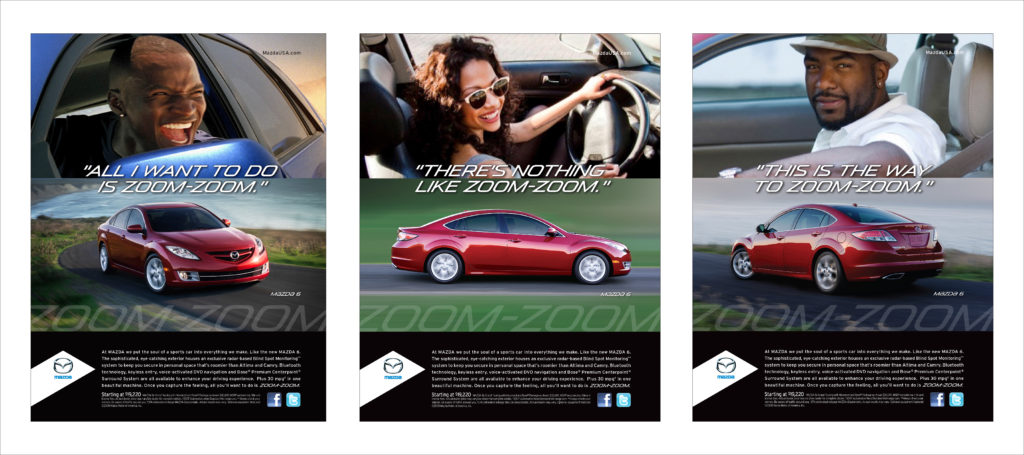 MAZDA 3
Objective: Build awareness for the redesigned Mazda 6.
Target: 25 – 34 year old African Americans.
Promise: At Mazda we put the soul of a sports car in everything we make
Once you capture the feeling, all you'll want to do is "ZOOM-ZOOM."
Reason Why: Strikingly aggressive styling along with unexpected features.
Tagline: "ZOOM-ZOOM"

OPEL VECTRA
Objective: Create awareness for the all-new Opel Vectra.
Target: 30-45
Promise: Vectra seems almost human.
Reason Why: With over 40 sensors, Vectra adjusts to all your driving habits.
Tagline: "It Becomes You."

HUMMER
Objective: Pitch Hummer.
Target: 40-55
Promise: Set yourself above and beyond the rest of the world.
Reason Why: With 400 Horsepower, a V-12 engine, Standard AWD,
plus so much more…The Hummer is an automotive category unto itself.
Tagline: "WELCOME TO THE SHOW"